Hey!
I'm Sam
Give and Keep are pleased to offer you a range of apparel and accessories featuring the one and only dancing digital angel; Sam who you may have seen in action on our You Tube channel. Join Sam to help create more smiles in the world by purchasing and showing off your very own G&K T-shirt or Hoody from our online store today :)
WHAT G&K CUSTOMERS SAY ABOUT US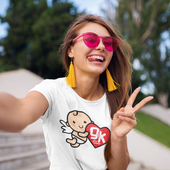 Lisa R
Hello G&K. Just a quick thank you for the wonderful T-shirt I recently picked up from the site. Getting more smiles than usual!
Mat Jones
Hello Guys! Purchased a couple G&K items from you recently for the Fam and just loved the way T- shirts made everyone smile. Thank you very much and hope you have a great year.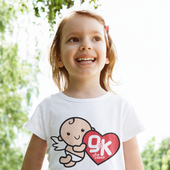 Marie S
Brought a G&K T-shirt for my little girl and now she doesn't want to take it off! Thanks a bunch G&K. Love the t-shirt by the way and Sam looks so cute in person too.
Graham P
The Mrs got me a G&K T-shirt as a gift. Get's an interesting reaction around town however never fails to make folks smile. Might need to get myself a hoody next guys.